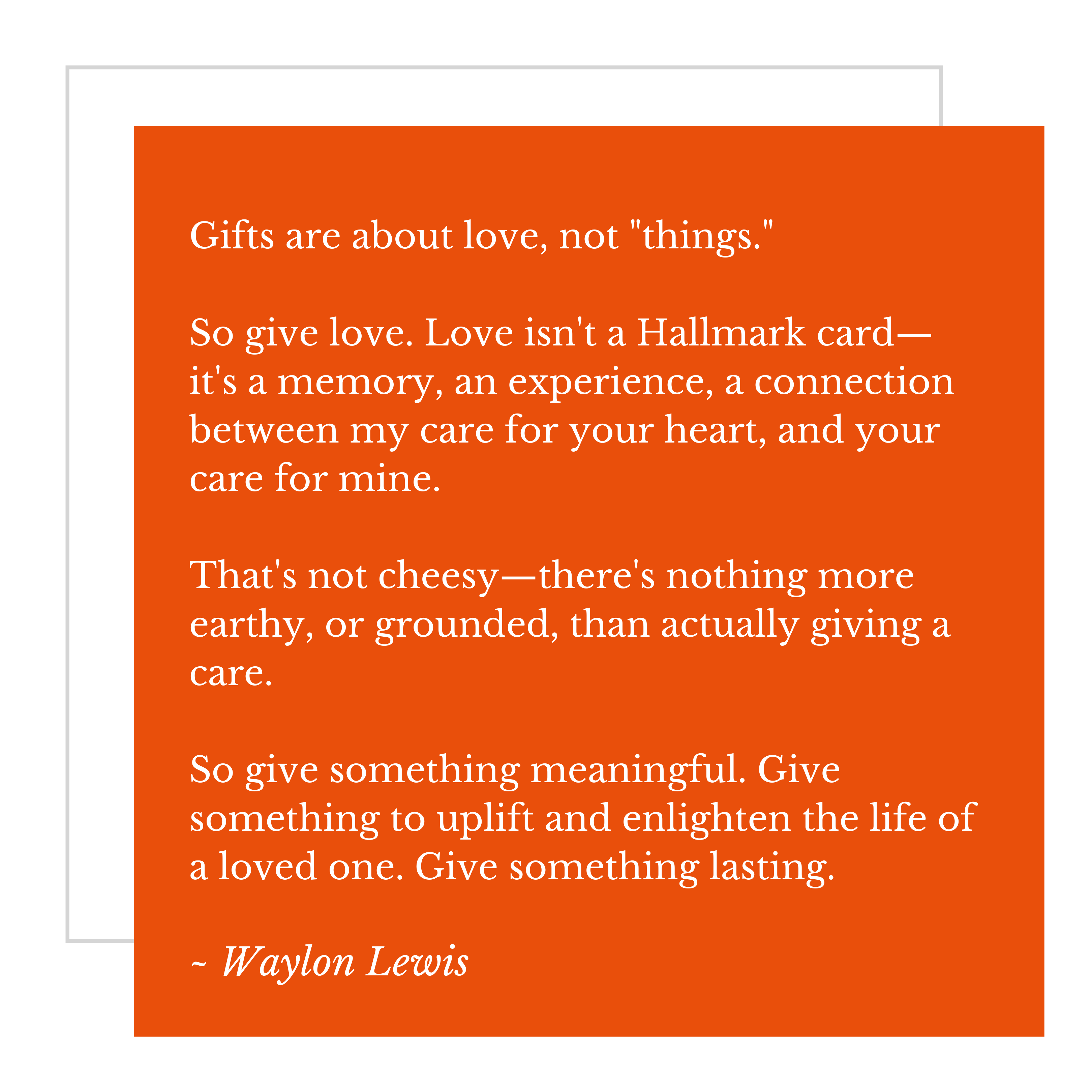 Why give Elephant Academy to a loved one?
It's invisible (no carbon footprint). But it can change, and help, the life of one you love.
It lasts a lifetime. Once they're enrolled, the course (including updates) is theirs to keep forever.
It comes with something no eco-friendly gift paper can include: a community full of meaningful support.
How gifting works:
Check out the courses available for gifting below.
Once you've selected the course you'd like to gift, make sure you purchase the gift on this page (elephantjournal.com/academygift)
The Academy Team will email you a gift card you can download, print, or email to your giftee, whenever you'd like. We recommend Zooming your loved one, introducing the gift, then copy pasting it in the comments (!).
Need help choosing your gift? Questions about the process? Email us: [email protected]
Courses Available for Gifting:
Browse the courses below to find the perfect gift. Important: remember to come back to this page (elephantjournal.com/academygift) and purchase your gift below so we know to send along your gift card.