Are you ready to become yourself, fully?
Maitri is the path of developing an unconditional friendliness toward every part of our sweet selves—so that we can be fully available to ourself, our life, our loved ones, and this world.
It's about becoming strong, grounded, confident, resilient, relaxed, with a light touch. It's about becoming ourselves.
We put together a collection of curated quotes, readings, videos, and prompts designed to engage our Elephant community in a spirited, thoughtful dialogue as we choose to walk this path of Maitri together.
Give this course as a gift to a Loved One this Holiday Season:

Inside, you'll find:
✔️ 18 downloadable quotes and prompts.
✔️ 1 video from Waylon Lewis.
✔️ Downloadable Writer's Guide to Maitri from Elephant Academy.
✔️ 6 suggested readings for further reflection.
✔️ 4 downloadable phone backgrounds to keep you accountable to your Maitri practice.
✔️ A downloadable social media badge so you can wear your Academy membership on your (virtual) sleeve.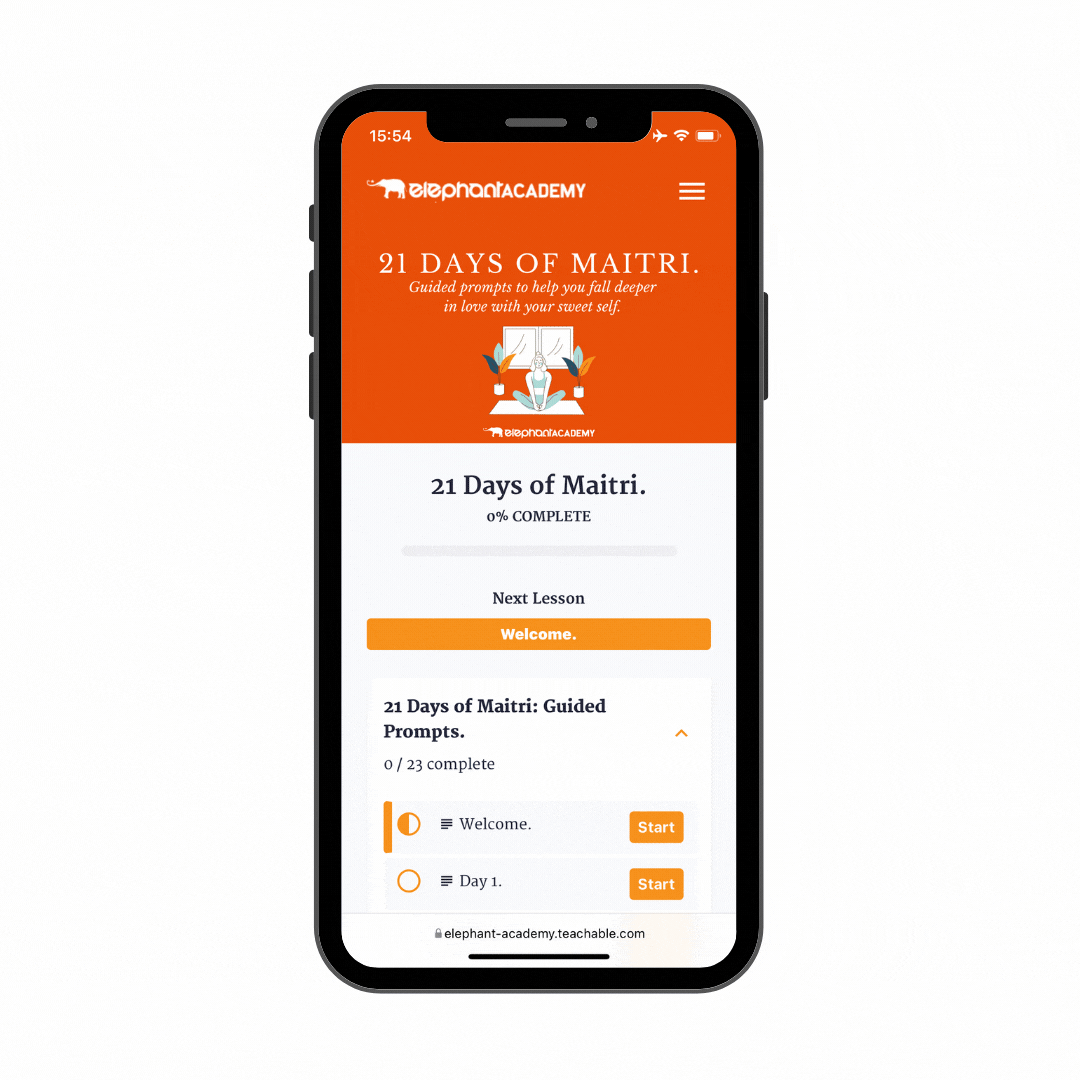 Interested, but not ready?
We'll keep you in the loop about mindful offerings, free events, and new course releases.