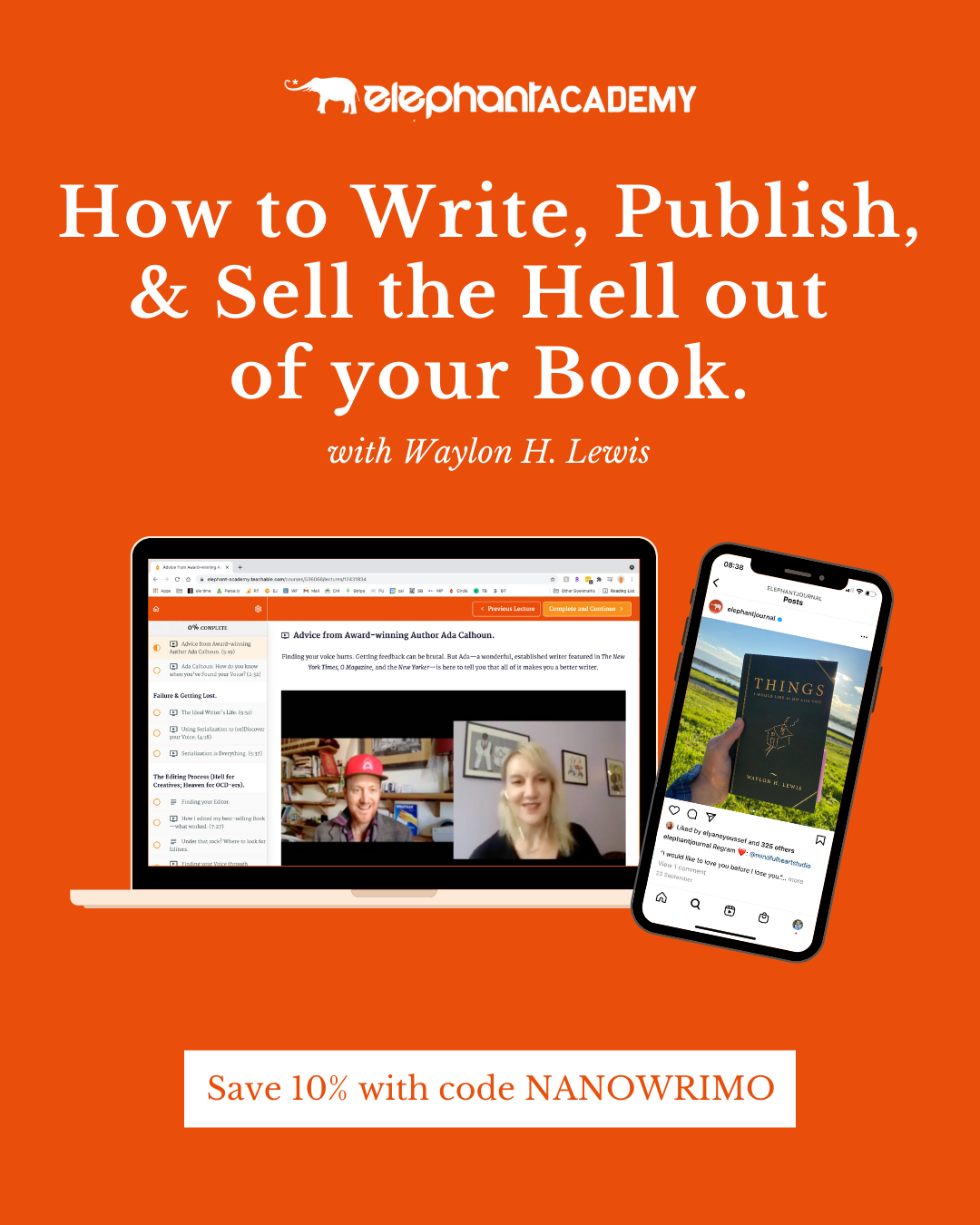 6 days only: Save 10% with code NANOWRIMO
This November, don't just write your novel—publish it, sell the hell out of it, and take home 90% of the profits.
With virtual guidance from author and social media-community-maker Waylon Lewis every step of the way, we'll help you create a legacy—your words, your voice, that you offer to this world.
Weekend Courses:
These courses are short, sweet, and packed with mindful insight that you can work through in one weekend:
Free Courses:


Get a taste of Elephant Academy with our latest free offerings. They're only free for the first 1,108 enrollments—so grab your spot:
Interested, but not ready?
We'll keep you in the loop about mindful offerings, free events, and new course releases.