If something has been telling you to find your voice, perhaps it's time to listen.
This course isn't (just) about writing, and it isn't (just) for writers.

It's about the fundamental life skill of finding your voice, turning your stories into wisdom for yourself and helpfulness for others, and in so doing transforming your life.

It's in community, it's online, you can do it from anywhere, it's hard, and it's fun. It takes a little leap:

What is Elephant Academy's Find your Voice course?


Find your Voice is a 6-week, live course with Mentorship, community, and expert guidance from Elephant Journal's Editor-in-Chief, Waylon Lewis, and our team of Editors.
This course isn't (just) about writing, and it isn't (just) for writers. It's about the fundamental life skill of finding your own voice, owning the power of that voice, and using it for good.
You're here to find your heart, share it, and in so doing relieve yourself of your lifelong burdens and inspire others to do the same. And we'll do that together, through writing.

~
Who is this course for?


Do you have a heart? Do you have a voice? Do you have experiences?
Then this course is for you.

~
When's the course?
July 21st-August 25th, 2023
Weekly trainings take place on Fridays from 10 a.m. MST - 11:15 a.m. MST and are available for replay if you can't make it live.
Questions? Drop us an email (we love to chat).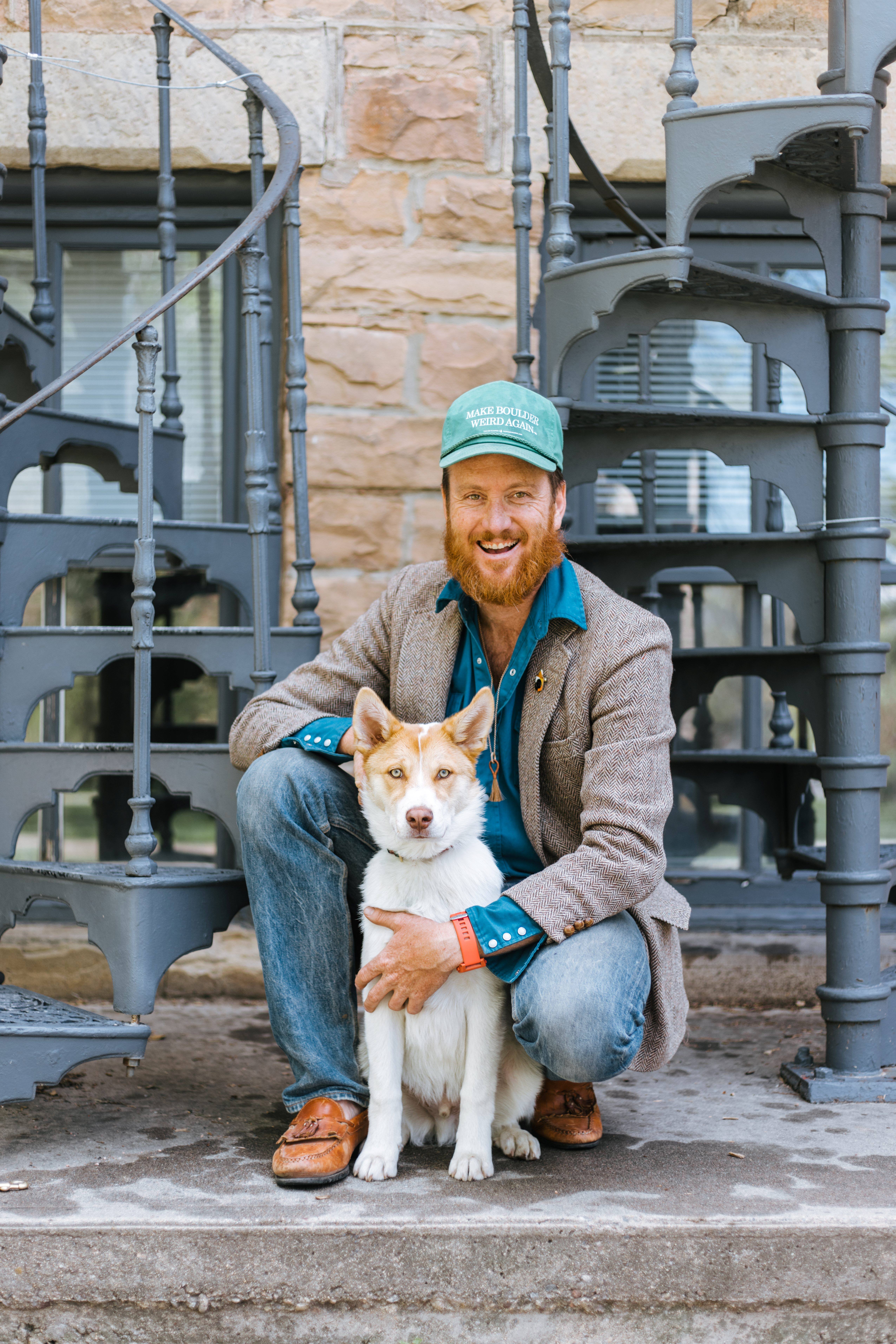 I'm the founder of Elephant Journal and author of "Things I would like to do with You" & now "It's Never too Late to Fall in Love with your Life."

I just published my second book. It's #3 bestseller at Boulder Book Store, and just getting started.

My first book, "Things I would like to do with you," about the Buddhist view of relationships and love, has sold 27,000+ copies.

Next up: I'm working on a children's book.
How the Find your Voice Course Works:


• Work through your online course alongside your peers each week.
• Join Waylon for a live class every Friday at 10 a.m. MST. All meetings are available for replay if you can't join live.
• Check-in on Slack throughout the week for peer-led conversation, course questions, writing inspiration, and peer editing.

• Submit writing each week to elephantjournal.com, sharing your voice and your stories with Elephant Journal's millions of monthly readers.

~
By the end of your course, you will:


• Develop a consistent writing practice and learn to stop fearing writer's block, imposter syndrome, and vulnerability.
• Use mindfulness tools to develop your writing practice, and your connection with yourself.
• Gain the confidence to share your story with our world—a world that desperately needs truth, genuine communication, and connection.
• Experience submitting writing to an active publication.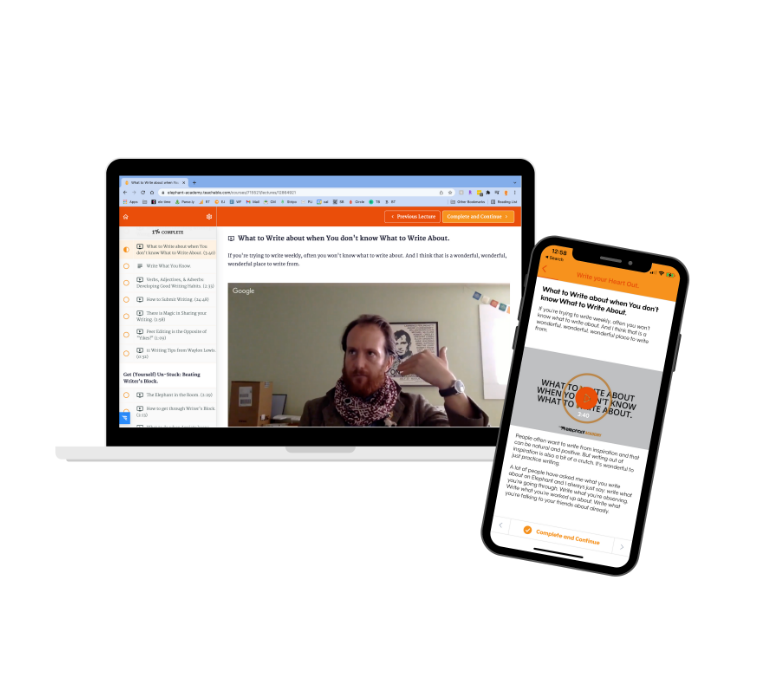 What's in your course bundle:



• 6 live classes with Elephant's Editor-in-Chief & a community of peers from all over our world. $1,200 value
• Inside our self-paced online course, you'll find 12 hours of video lessons from Waylon Lewis and guest stars—some of the most wonderful thought leaders & writers in our world, today. $333 value.
• Access to our private Academy Slack channel.
• A jewel-like recommended reading list & our precious tool-kit for mindful writing & editing.
• Mindful Quizzes to check your learning as you go.
• Writing prompts to guide you to your voice.

• Access to live class archives for additional hours of training with Waylon. $1,100 value.
Bundle Contents
Showcase courses, digital downloads and coaching in your Bundle.
Gift this course to a loved one.
Give something meaningful.
Give something to uplift and enlighten.
Give something lasting.
Give them the gift of uncovering their voice this Summer. Find out how, here.